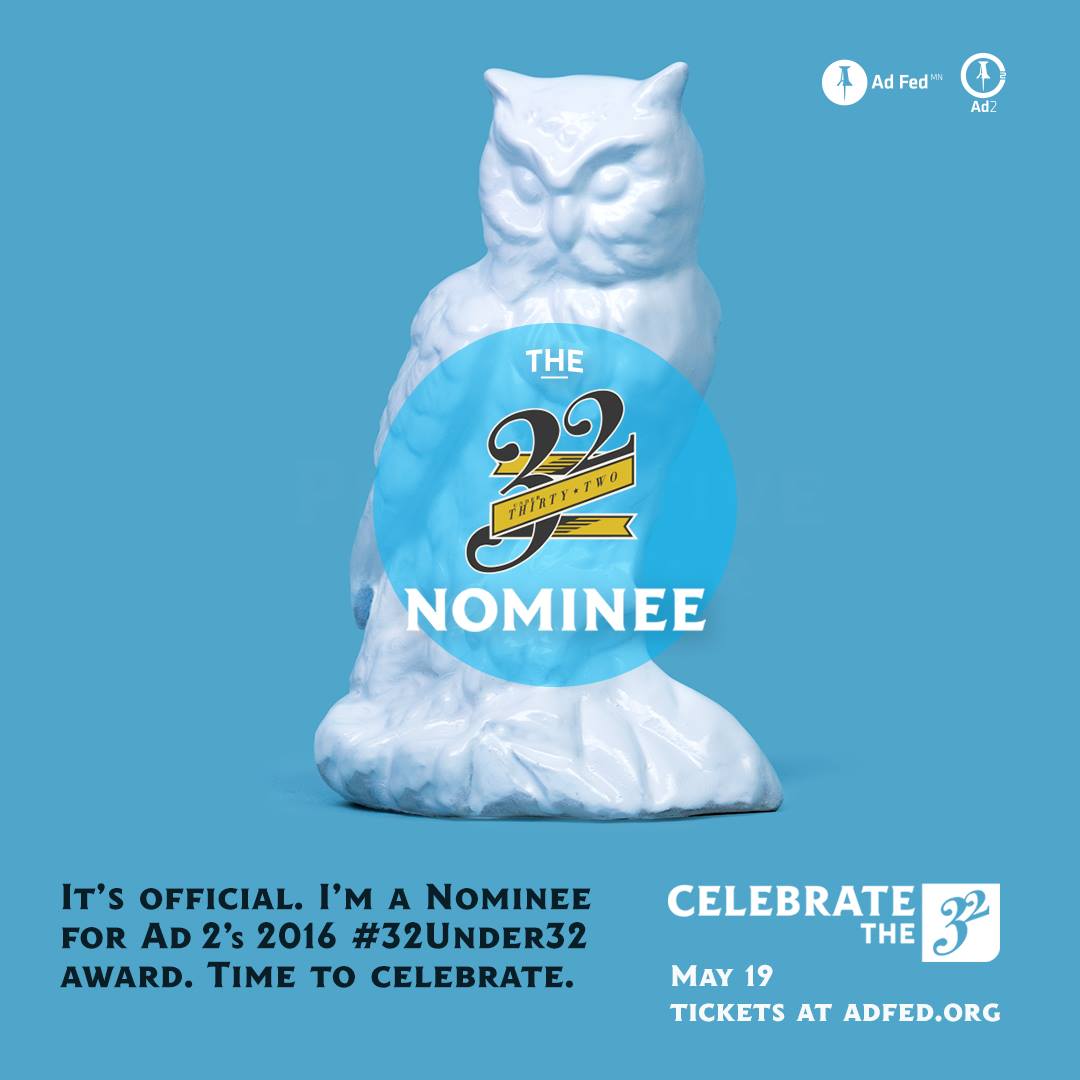 Curly is proud to announce that our principal, John Komarek, has been nominated for the Ad Fed's 32 Under 32 Award.
"I'm truly honored that our clients and peers thought I was worth consideration." Komarek said. "This nomination validates the great work we do at Curly, day in and day out."
32 Under 32 is an award that celebrates Minnesota's advertising, marketing, creative and PR all-stars that "kick complete ass" before they can blow out 32 birthday candles. This isn't an award for the faint of heart. It's for the true movers and shakers who shape our industry.
"Wish us luck!" Account Director Mina Saremi said. "A win would mean great things for Curly and support the great we we do."
The winners will be announced on May 19. 2016.